Central Service 02
F.A.I.R. data management (INF)
F.A.I.R. data management in molecular heterogeneous catalysis consists of three major parts:
Acquisition of structured data and metadata of experiments and simulations by an electronic lab notebook or by spreadsheets. The structure of data and metadata is defined by user-specific data models, which are implemented as Python libraries.
Analysis and visualization of data by external or internal tools. To make data analysis reproducible and scalable, we develop workflows based on Jupyter Notebook,  using the collaborative platform GitHub.
Publication on DaRUS (installation of Dataverse at the University of Stuttgart) according to the FAIR data principles. Datasets are uploaded using standardized data exchange formats, searchable metadata are provided as a domain-specific metadata block.
The INF project develops research data management solutions in the fields of catalysis, analytics, material science, process engineering, and computational chemistry.
The University of Stuttgart is member of the NFDI consortia NFDI4Chem and NFDI4Cat. The INF project contributes newly developed standards, workflows, and use cases to NFDI, and uses domain-specific repositories, data formats, and ontologies in our research data management solutions.
The INF project simplifies the life of researchers, makes data analysis efficient and reproducible, and contributes to the digitalization of chemistry."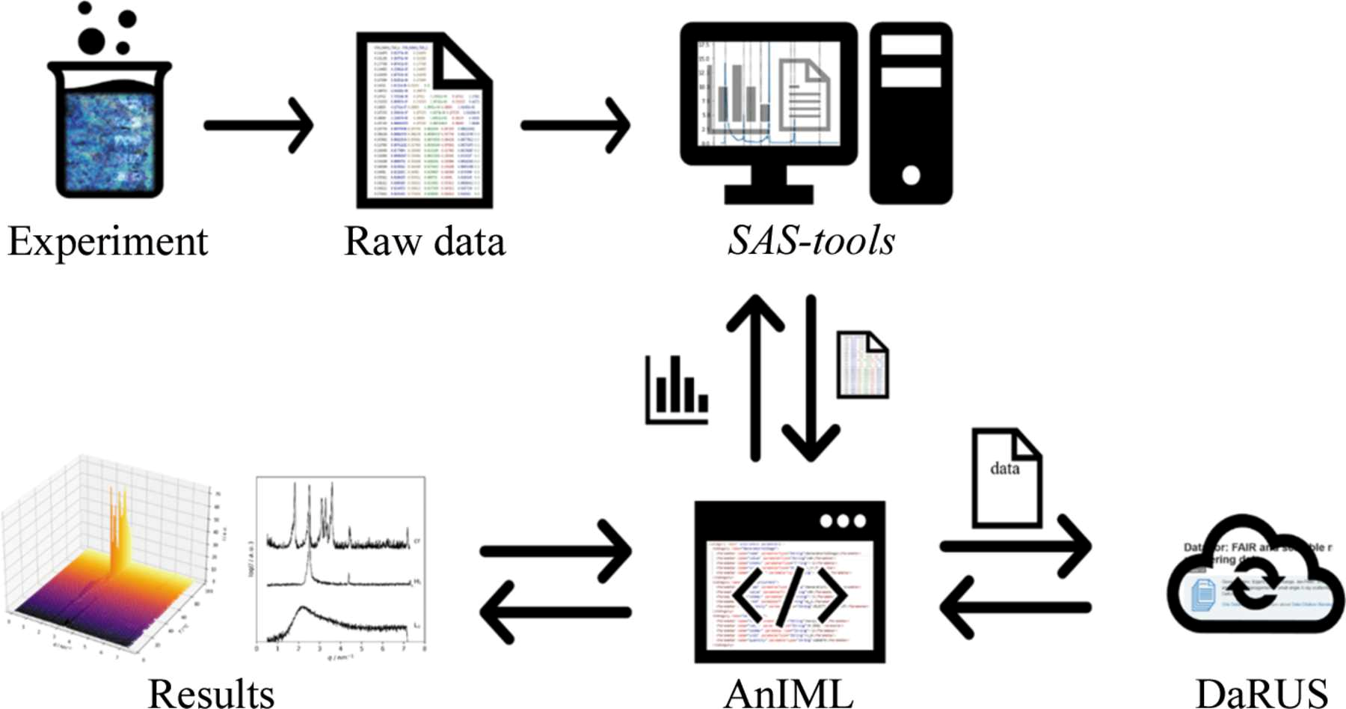 T. Giess, S. Itzigehl, J. Range, R. Schomig, J. R. Bruckner and J. Pleiss, J. Appl. Cryst. 2023, 56, 565-575.