ELN Login CRC 1333
Please find more information about the login to the CRC 1333 version of Chemotion on this internal webpage.
Get started
To get started with Chemotion please watch the following video tutorials:
Part 1: Add collections
Part 2: Add reagents
Part 3: Plan a reaction 1
Part 4: Plan a reaction 2
Part 5: Import structures from SDF (e.g. from ChemDraw)
Part 6: Import structures from Excel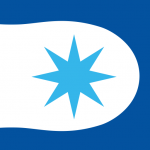 Before you add your data, please make sure you run the CRC 1333 installation of Chemotion –> Look for the CRC logo as browser icon!
Thereby, your data will be saved at the University of Stuttgart and you will be able to share data with your colleagues.
To make sure you report your data according to FAIR principles, please always upload two files of your analytical data:
An image file (*.png, *.jpg) to be able to visualize your data in the ELN
The original primary data of your analytical measurements
Preferably use open data formats (e.g. JCAMP-dx) or text based formats (e.g. *.csv, *.txt, *.xlsx). If these are not available please upload the data in the available proprietary data formats (e.g. *.qps for your physisorption data, "BRUKER zipfiles" for NMR data, …).
Questions and Answers from our ELN workshop on October 5, 2020