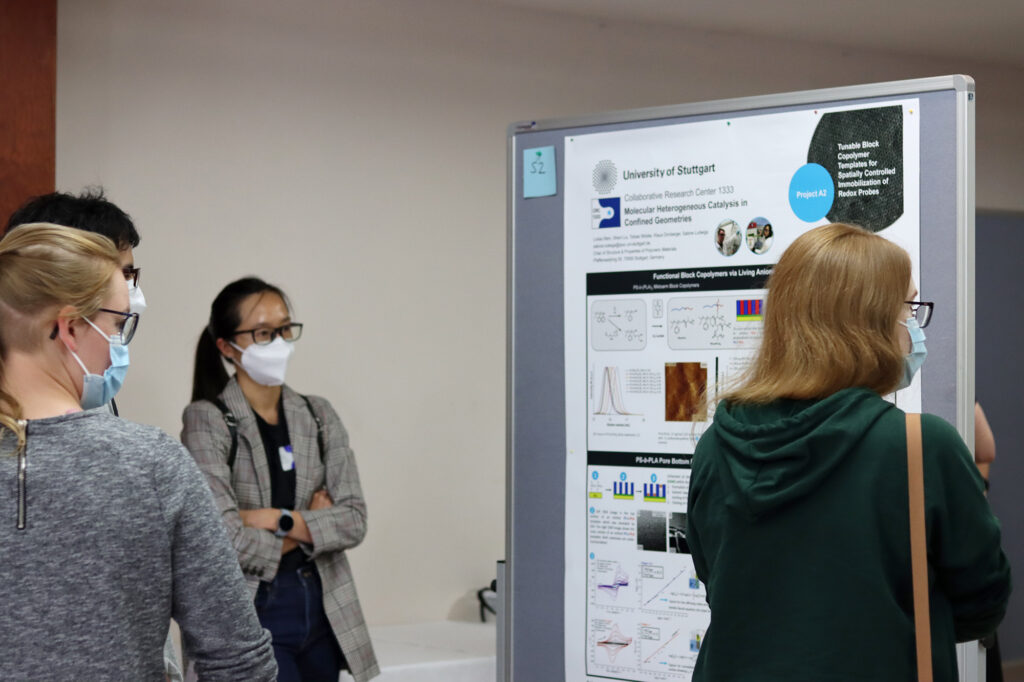 The CRC 1333 is working in a multinational scientific context and we are proud to reflect this in our diverse, open and international team, with staff and doctoral researchers from more than 10 different countries.
We strongly encourage graduates of all nationalities to apply for the program. In parallel, we actively scout for local talent to pursue their doctorate after completion of their successful academic training here at the University of Stuttgart. We are determined to retain our young talent and strike a balance between that and our mission to actively recruit international doctoral researchers to bring diversity and international recognition to the campus. International recruits provide unique perspectives and approaches to intellectual and academic challenges and enhance the learning environment for all graduate students. The CRC 1333 is eager to provide a diverse group of talented students with early-career exposure to research techniques as well as to support them in considering a broad range of career paths in science.
We offer:
A structured graduate program

Interdisciplinary mentoring (co-counseling by a 2nd CRC 1333 PI with a different research background)

Participation in one of our specialized research projects

An excellent scientific, international and collaborative learning environment

Possibility for advanced individual scientific training

Access to state-of-the-art infrastructure & core facilities

Regular interdisciplinary colloquia and seminars

Program for personal & career development

Participation in PhD workshops, summer schools & social activities

Access to travel funds for external courses & conferences
The whole program is overseen by the thesis advisory committee, headed by the CRC 1333 spokesperson, Prof. Dr. Michael R. Buchmeiser.