Project C06
Coarse-grained MD, Lattice-Boltzmann, DFT
We will investigate the role of structural, conformational details, as well as the dynamics and transport properties of the starting material (reactants) and products with immobilized catalysts within confined nanometer-sized geometries. From bottom-up we will study intermolecular interactions within the density-functional-theory approach. At larger scales we will quantify the transport of reactants and products in and out of confined spaces during the catalysis with a reactive or hybrid particle/lattice Boltzmann algorithm.
Research Questions
Investigate the adsorption of self-assembled monolayers serving as linkers on gold substrates (with A2) and different oxides (with A5).
Study the influence of linker type, length, head/tail groups etc. on the their stability on gold and oxide templates.
Unravel the clicking of molecular probes and catalysts on the linkers using IR spectra as a basis.
Calculate the properties, dynamics, and thickness of molecular linkers on mate rial substrates.
Develop interaction parameters and force fields for linkers and catalysts in order to optimize follow-up more detailed modeling approaches.
Investigating the impact different confinement effects on the selectivity of ring-closing diene metathesis reactions (B1) and finding the optimal location of a single catalyst.
Develop an efficient numerical thermalized reaction-diffusion-transport model to investigate density distribution and flux field profiles for catalytic and transport pores under nano-confinement.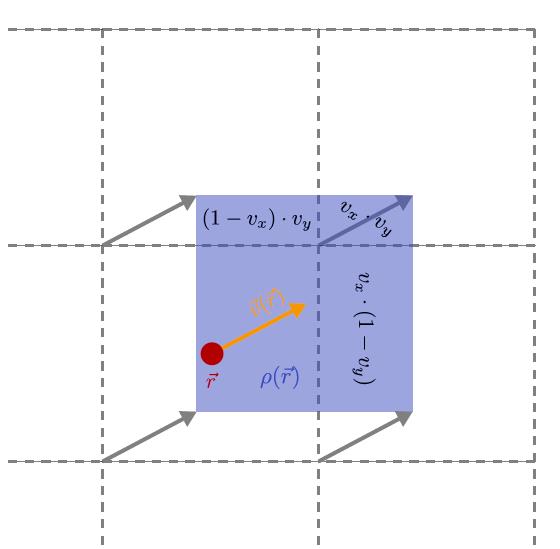 I. Tischler, F. Weik, R. Kaufmann M. Kuron, R. Weeber and Ch. Holm J. Comput. Sci. 2022, 63, 101770.
P. Atanasova, M. Dou, S. R. Kousik, J. Bill and M. Fyta RSC Adv. 2021, 11, 5466-5478.

I. Tischler, A. Schlaich and  Ch. Holm
Macromol. Theory Simul.
2020
, 30, 2000076.