Area A  Materials
A crucial task of this CRC is the generation of a hybrid unit consisting of pore and catalyst. The pore itself has no direct catalytic role but can influence catalytic reactions indirectly (e.g. by means of pore polarity). In projects A1-A7 porous support materials of the following groups will be employed:
polymeric support materials,
inorganic supports (oxides)
organic-inorganic hybrids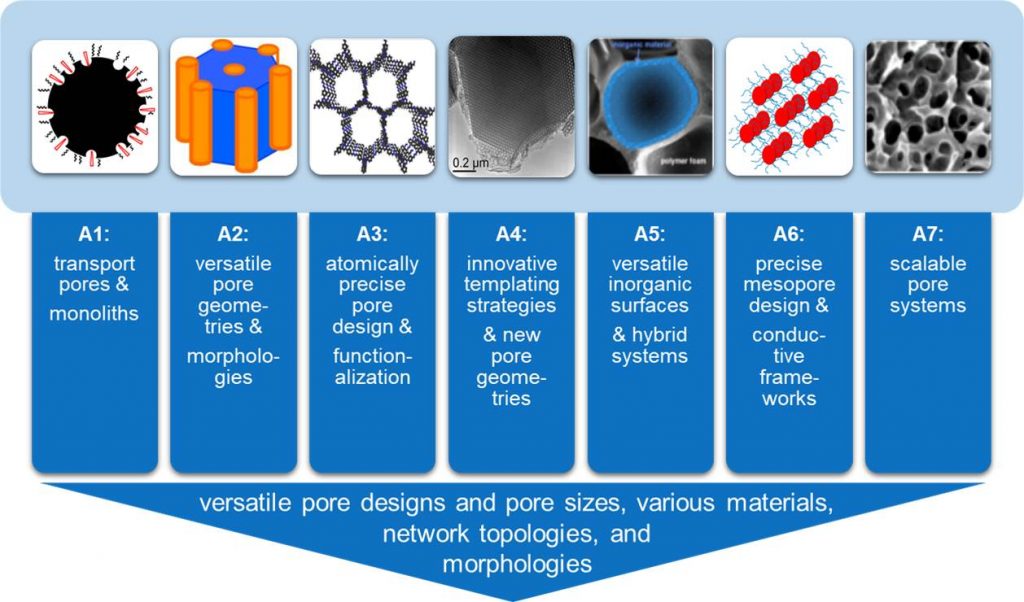 Together, they provide a comprehensive set of materials that allows for ample variation in pore type, size, size distribution, geometry and polarity. Each type of material has individual advantages and properties which will be adapted to fit the desired catalyst system (size, charges, stability), the reaction conditions (temperature, solvent), the class of reaction and the type of reactant (aggregate state, dimensions).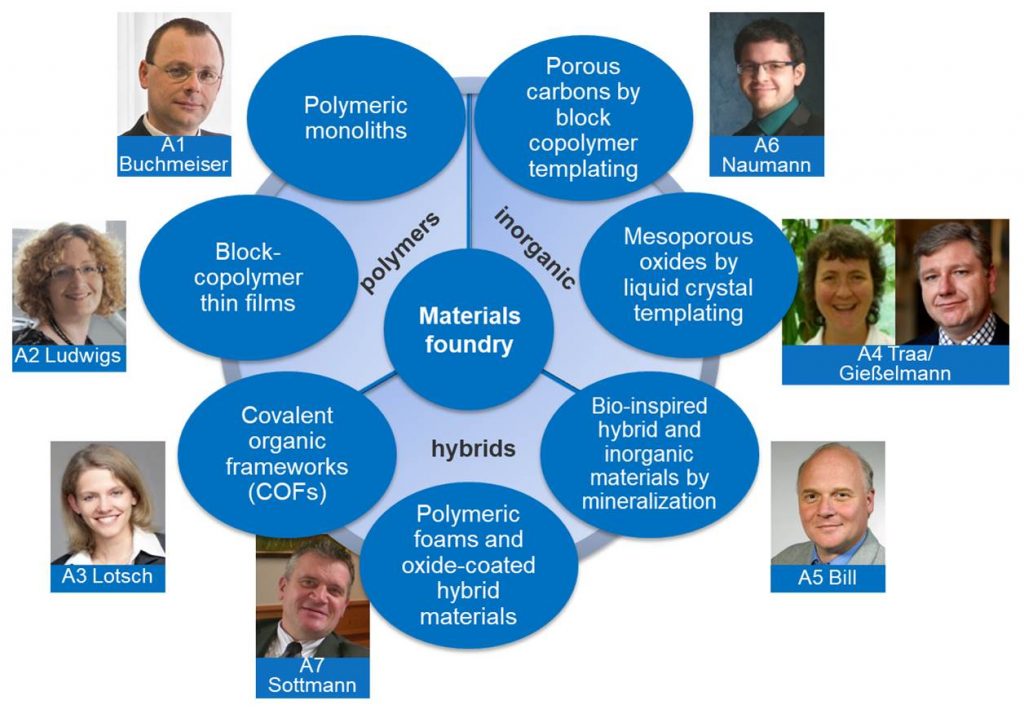 Projects
---
Other Project Areas