On Wednesday, October 06, 2021, the university-wide initiative "Pooling – Synergies for equal opportunities" invited to a workshop on "Gender and Diversity Competence". All researchers and equality officers of collaborative research networks at the University of Stuttgart could participate. For the CRC 1333, Dr. Johanna Bruckner (group leader, Seed 3) and Shima Hemati (CRC1333 Management Office) followed the invitation and discussed strategies and success factors for equal opportunity work in the academic environment.
The challenges, issues and opportunities that arise at the individual career stages and in the fields of work in higher education are complex, diverse and subject to specific laws. Hence, this workshop was aimed at people who work at universities – either in the scientific or in the science-supporting field – or who are planning a career in this field and are looking for support.
The coach Dr. Sabine Blackmore presented basic information on the status of gender equality in academia, gender equality policies currently in place at universities and sparked a discussion on  questions such as "What's Gender and Diversity Competence and why does it matter?" or on the difference and significance of the term "equality" versus "equity".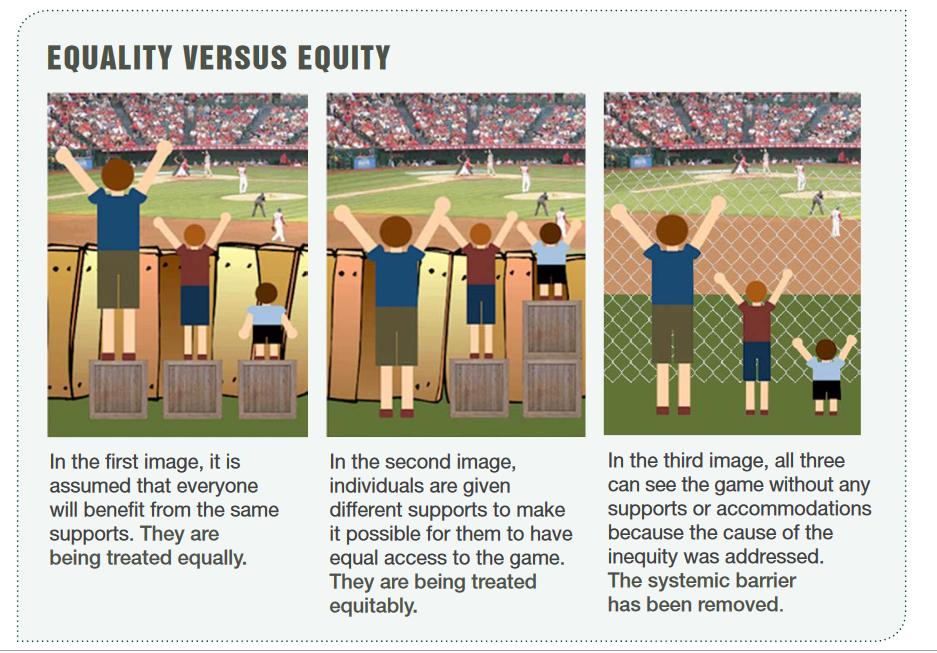 Reference: "Advancing Equity and Inclusion". https://www.cawi-ivtf.org/sites/default/files/publications/advancing-equity-inclusion-web_0.pdf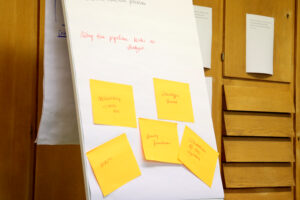 In the following, she flexibly adjusted the workshop program to the various specific questions and discussion points of the participants that arose from their daily experiences in the academic environment.  Thereby, the workshop participants exchanged their thoughts about the so called "Leaky Pipeline" with specific regards to the situation at the University of Stuttgart and its various institutes.