We are very pleased to announce that Jun.-Prof. Dr. Deven Estes has received the 2023 Fulbright Cottrell Award at this years Fulbright-Cottrell Workshop in Dresden from June 12-14, 2023.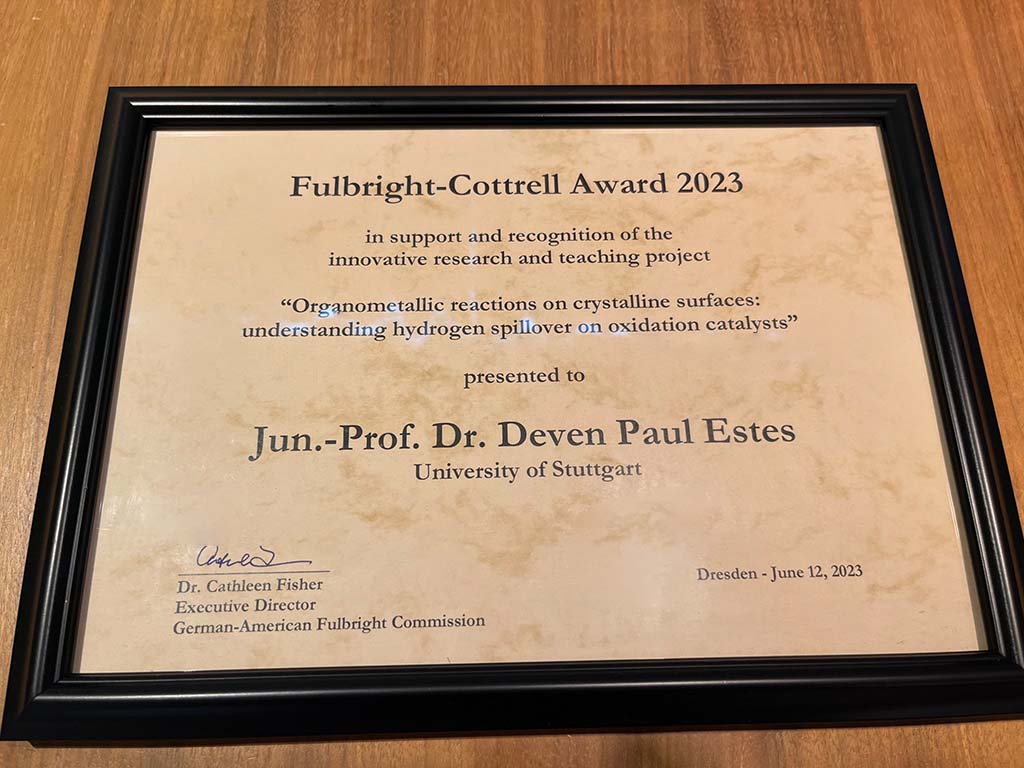 The award recognizes outstanding scientists in the fields of chemistry, physics, and astronomy who strive to integrate their research and teaching activities and view them as interdependent.
It also provides funding of € 63,000 for a three-year project that combines pioneering research and creative teaching in their respective fields, as well as €5,000 to attend the annual Cottrell Scholar Conference, where the German awardees are included into the North American (and international) network of Cottrell Scholars and Alumni:ae.
Congratulations from all members of CRC 1333!