Extension and application of NMRpy, nmrML, and EnzymeML
From April until June 2023, CRC 1333 researcher Torsten Giess (Project INF) visited Prof. Johann Rohwer at the biochemistry department of Stellenbosch University, South Africa, as part of the CRC 1333-funded program for doctoral researchers "Research Stay Abroad" to work on his research project "Towards FAIR NMR in Catalysis: Extension and Application of NMRpy, nmrML, and EnzymeML".
In the CRC 1333, all doctoral and postdoctoral researchers have the chance to receive additional funding for a research stay abroad up to three months by applying to the CRC board. Thereby, we aim to foster the international competencies and early independence of our early-career researchers.
At the biochemistry department of Stellenbosch University, Johann Rohwer applies NMR techniques for real-time measurements and kinetic model construction of metabolite pathways in vivo, in situ, and in vitro. In the course of this research, his group developed the open-source Python library NMRpy for the analysis of these experiments.
In cooperation a cooperatoin of Project INF with Jun-Prof. Dr. Deven Estes, Torsten's research goal was to extend the powerful NMRpy toolbox towards chemistry in general and catalysis in particular. The goal was to integrate the standardized data exchange formats for NMR data and catalytic data, nmrML and EnzymeML, to enable FAIR reporting of NMR experiments. Eventually, Torsten will make the resulting toolkit available to the entire CRC 1333 as part of his work as a Research Software Engineer in Project INF.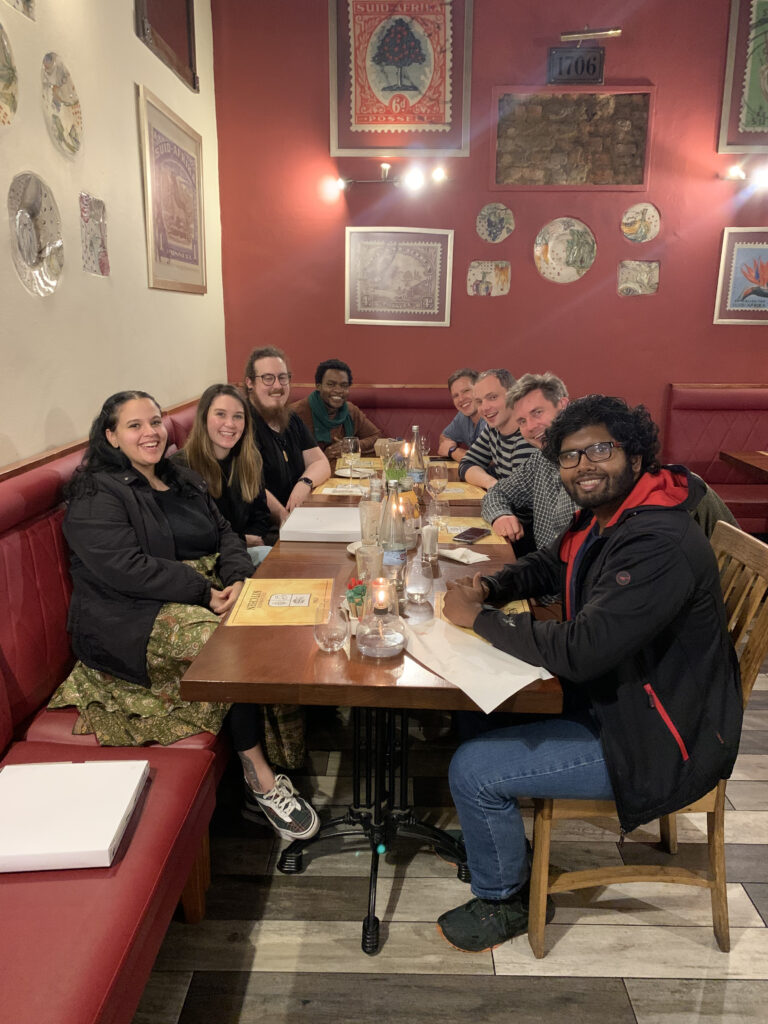 In an interview, Torsten gave us some insights into his stay:
What were your reasons to choose Stellenbosch University and the department of Prof. Johann Rohwer for your research stay?
I met Prof. Johann Rohwer at a workshop a while ago, and we had an instant professional connection, talking about synergies between his research group and our team in Stuttgart. We came up with the idea to extend Johann's powerful and open tool, NMRpy, with EnzymeML and nmrML to make it even FAIRer and to make it compatible with our data model-based framework. By doing this, the special features of NMRpy become available to even more researchers, especially in the CRC 1333. This led to the decision that it would be very beneficial for my research to spend some time at Stellenbosch University.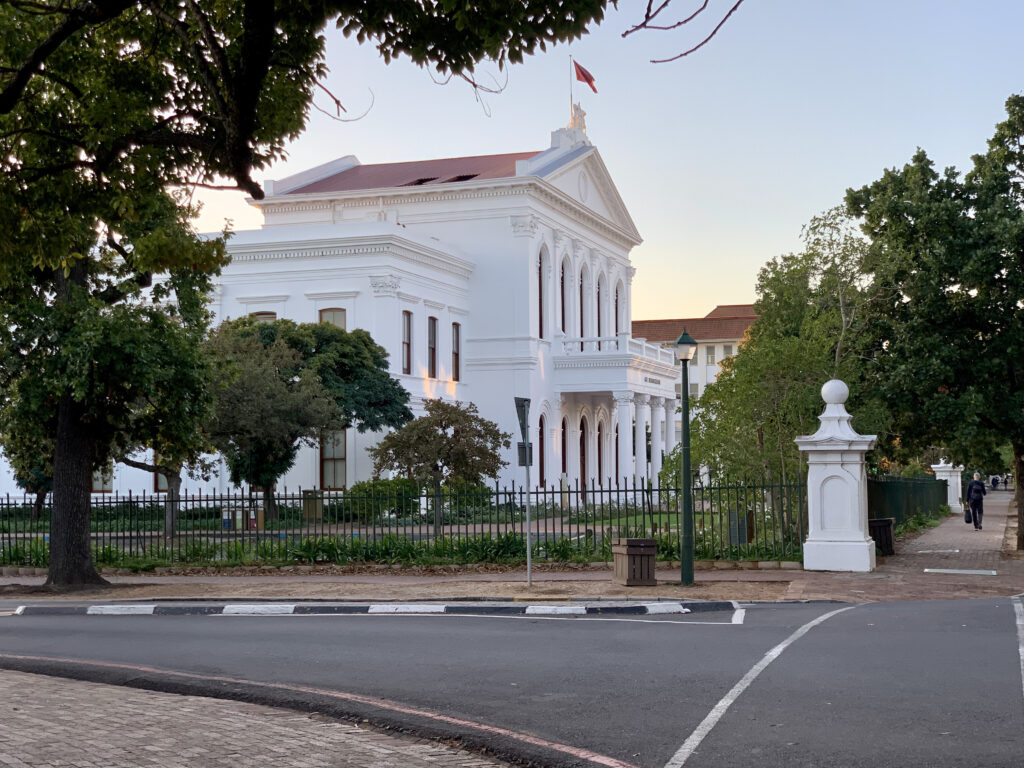 What was special about the work of the Rohwer Group?
Johann's group places special emphasis on reproducibility and reusability in their research. That is why they work almost exclusively with open and FAIR standards such as EnzymeML, STRENDA, etc., which is also how my supervisor, Prof. Jürgen Pleiss and Johann know each other. They do their evaluations and visualizations in Jupyter notebooks and also develop tools if there are no satisfactory products that meet these requirements. A special focus of his group is kinetics from NMR time course data. NMR is exactly such a use case. The proprietary software from Bruker & Co. is not very useful for this kind of research, especially when FAIRness is relevant.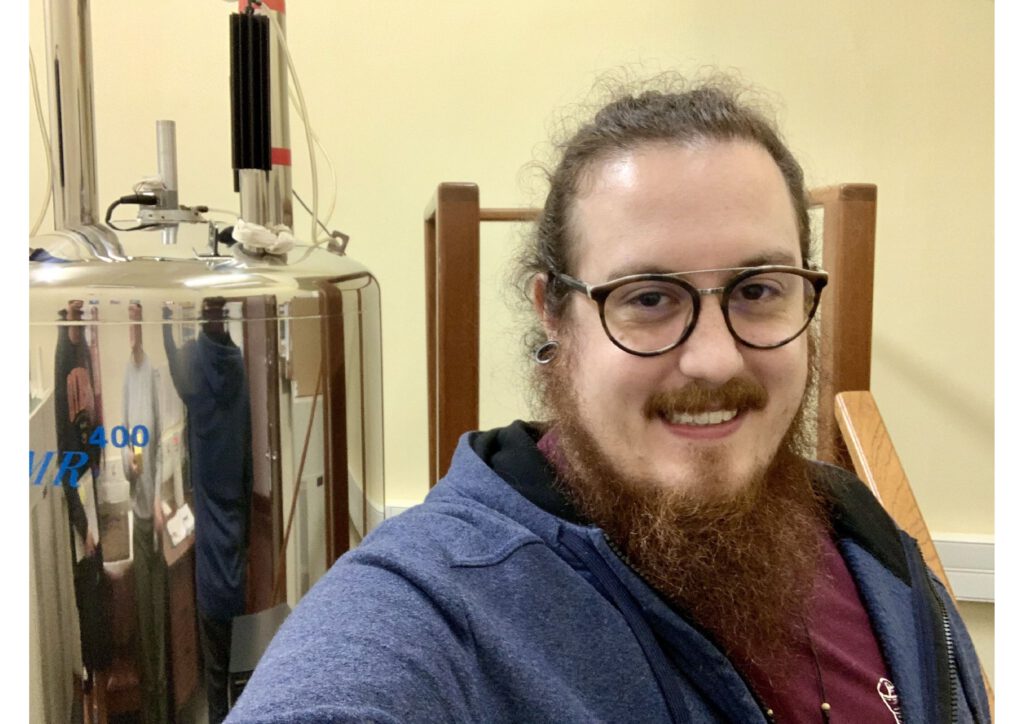 How did you like Stellenbosch? What were some highlights for you?
I really liked Stellenbosch and the work in the Rohwer group. We had a great connection on a professional and personal level, and I was treated like a regular employee. I was invited to their "lab socials," where we met for a braai (South African for BBQ) and visited Paarl Rock together.
In general, I felt safe during my visit, but the security measures in South Africa are very different from what we are used to in Stuttgart. For example, the campus was equipped with panic buttons that you could press if you needed help or felt unsafe. I have not seen anything like that in Germany.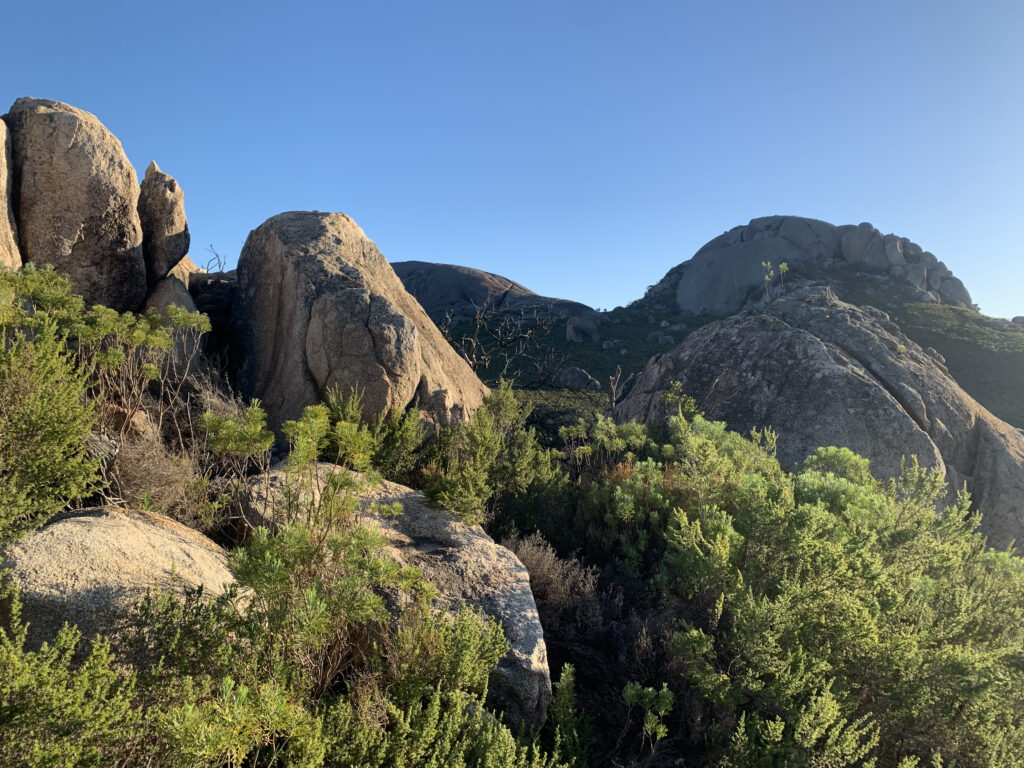 Do you have any recommendations for someone looking to do a research stay?
Start the planning process as early as you can. I was lucky to have had help from Prof. Rohwer in finding an apartment in Stellenbosch for me, which was very helpful. If you are traveling to a country where you drive on the left-hand side of the road or that generally has different traffic rules than your home country, it is a good idea to read up on the applicable traffic rules before you leave. This has definitely made some difficult traffic situations easier for me.
Another tip is to use the "Reisekostenbeihilfe" from the University of Stuttgart instead of doing the "Reisekostenabrechnung" after your trip. This has saved me a lot of time and advance payments.
Thank you for all the insights, Torsten!