Date/Time
23.06.2022
5:00 pm – 6:00 pm
Location
via WebEx video conference
CRC 1333
Please find Webex Link below!

---
As a speaker within the CRC 1333´s  monthly "Young Researchers Seminar" we welcome Marina Fuhrer from the Plietker group at the Institute of Organic Chemistry of the Technical University of Dresden.
Title: TBA
Presenting author: Marina Fuhrer, IOC (B01)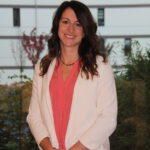 Webex Link: https://unistuttgart.webex.com/unistuttgart/j.php?MTID=m592b8ae4261d668f209a625b233f21cd 
Meeting-Kennnummer: 2730 323 3066
Passwort: mBUD9Yavt25
All interested are most welcome to join!
_____________________________________
The "CRC 1333- Young Researchers Colloquium" is designed to give the floor to the next generation of scientists. Monthly, on every 4th Thursday, 02:00 p.m., our young researchers will present publicly and internally their recently published scientific work.
We especially encourage young researchers to take the opportunity and discuss with their peers!
Please find the program here.