On October 11, 2023, Ann-Katrin Beurer, CRC 1333 researcher in the first funding period, succesfully defended her dissertation to earn her doctoral degree. Ann-Katrin's thesis incorporated her work on "Efficient and Spatially Controlled Functionalization of SBA-15".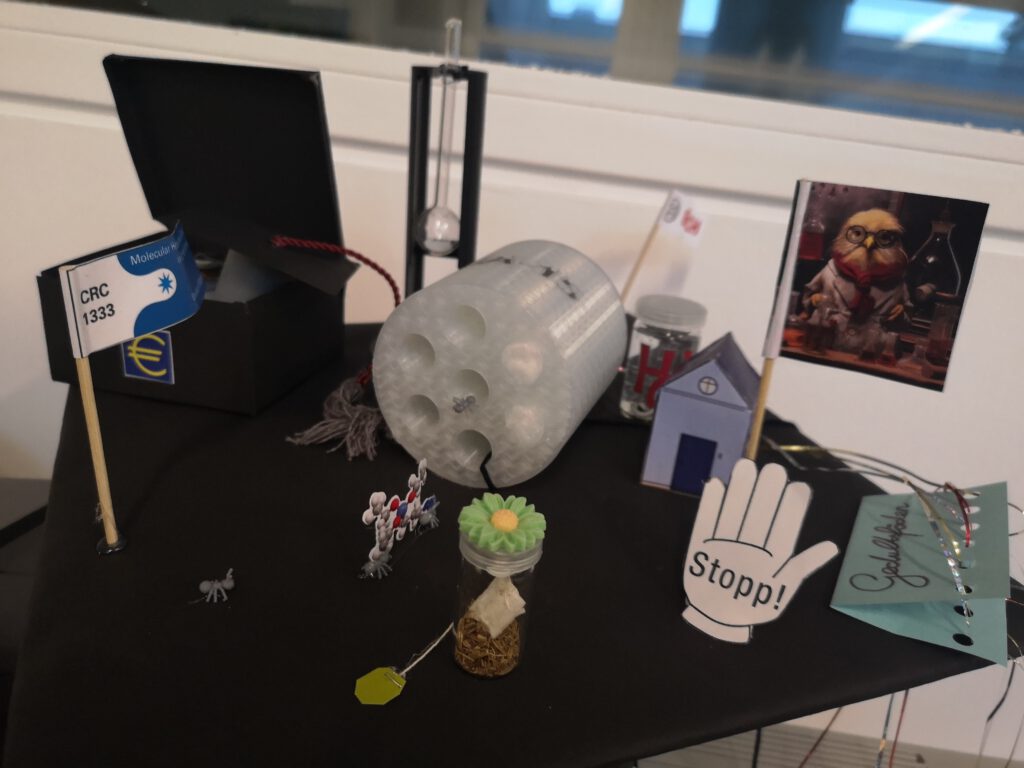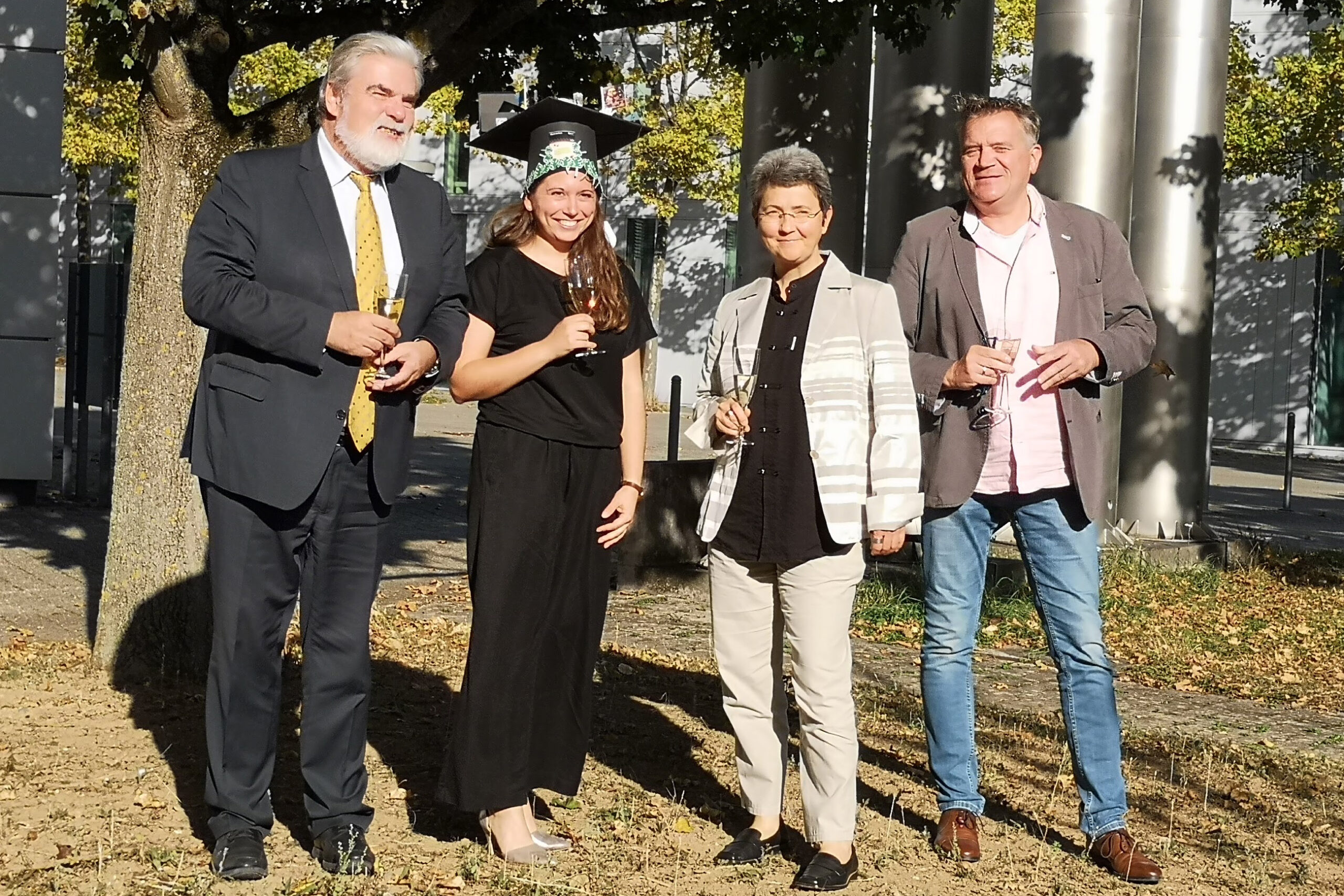 from left to right: Prof. Thomas Schleid, Ann-Katrin Beurer, Prof. Yvonne Traa, Prof. Thomas Sottmann
Congratulations on your achievement, Ann-Katrin and best wishes for your career path!