This year's CRC 1333 Status Seminar took place in Bad Wimpfen from July 17-19, 2023. The annual three-day event served as a summit for all CRC participants to discuss and exchange current research results, strategies and expectations for the further development of the CRC.
The keynote given by Prof. Rainer Herges from the University of Kiel on the topic of "Switchable Molecular Magnets" was a highlight and we want to thank him for taking the time to share his expertise with us.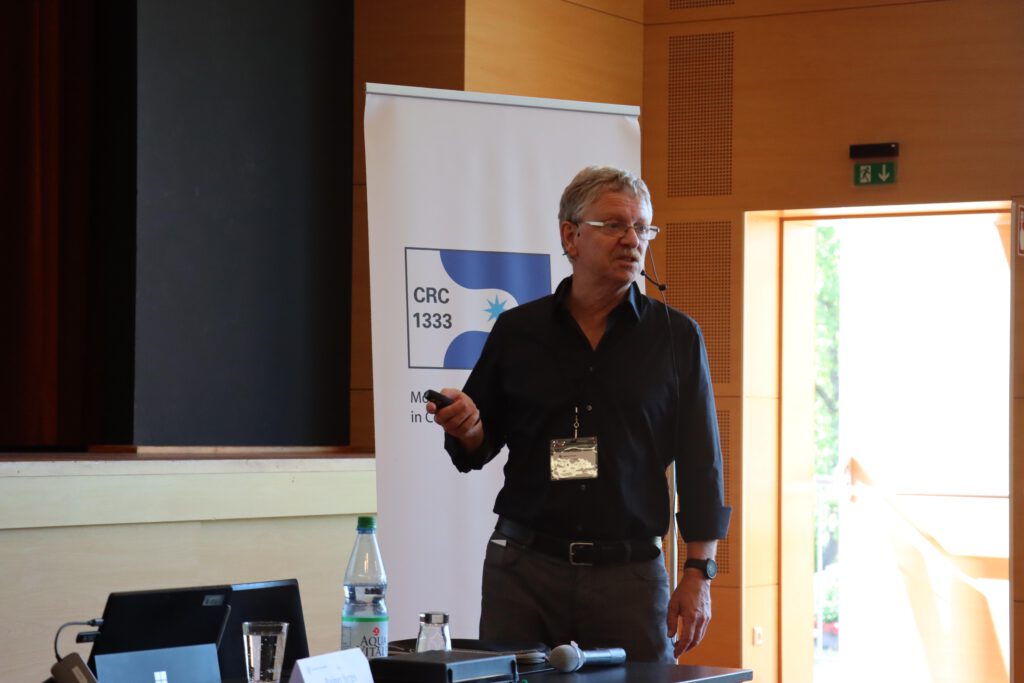 Every research team from the Areas A – Materials, B – Catalysis, C – Analysis, Theory and Simulation as well as FAIR data management (INF) had a chance to present and discuss their current research findings during the three days.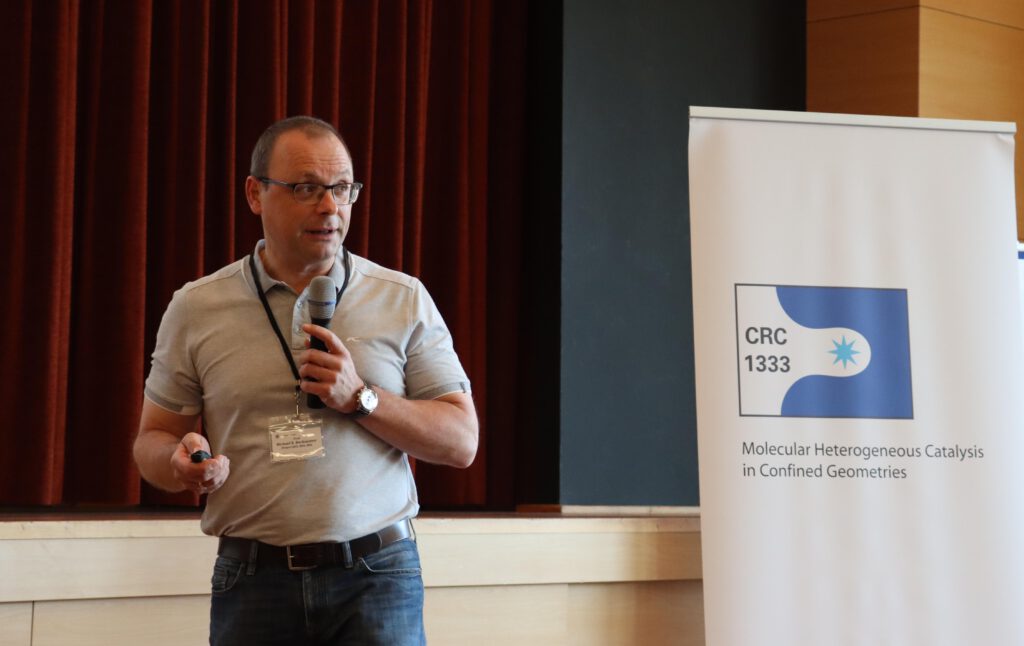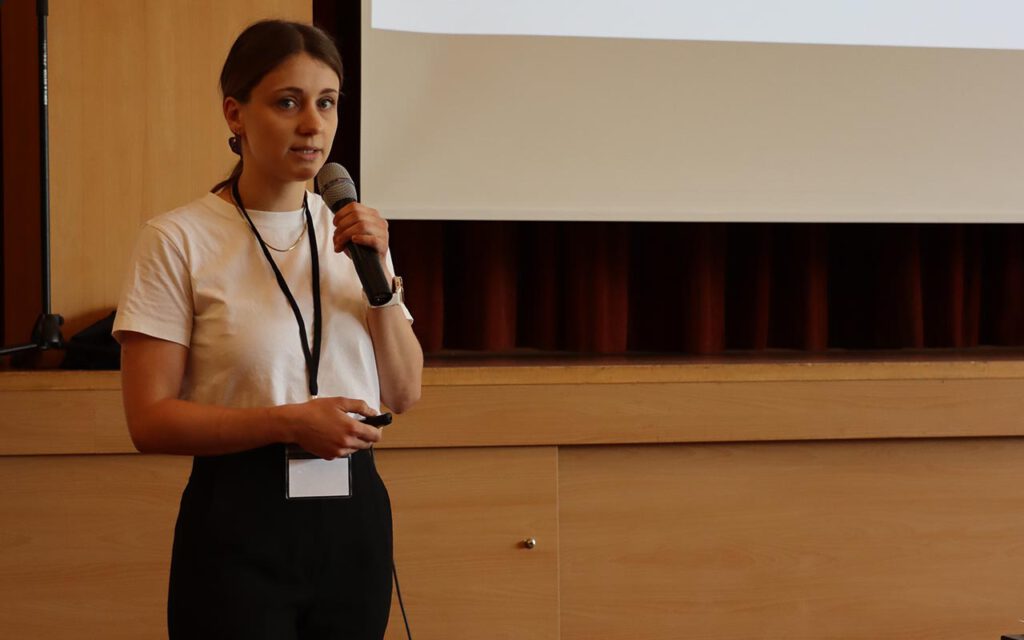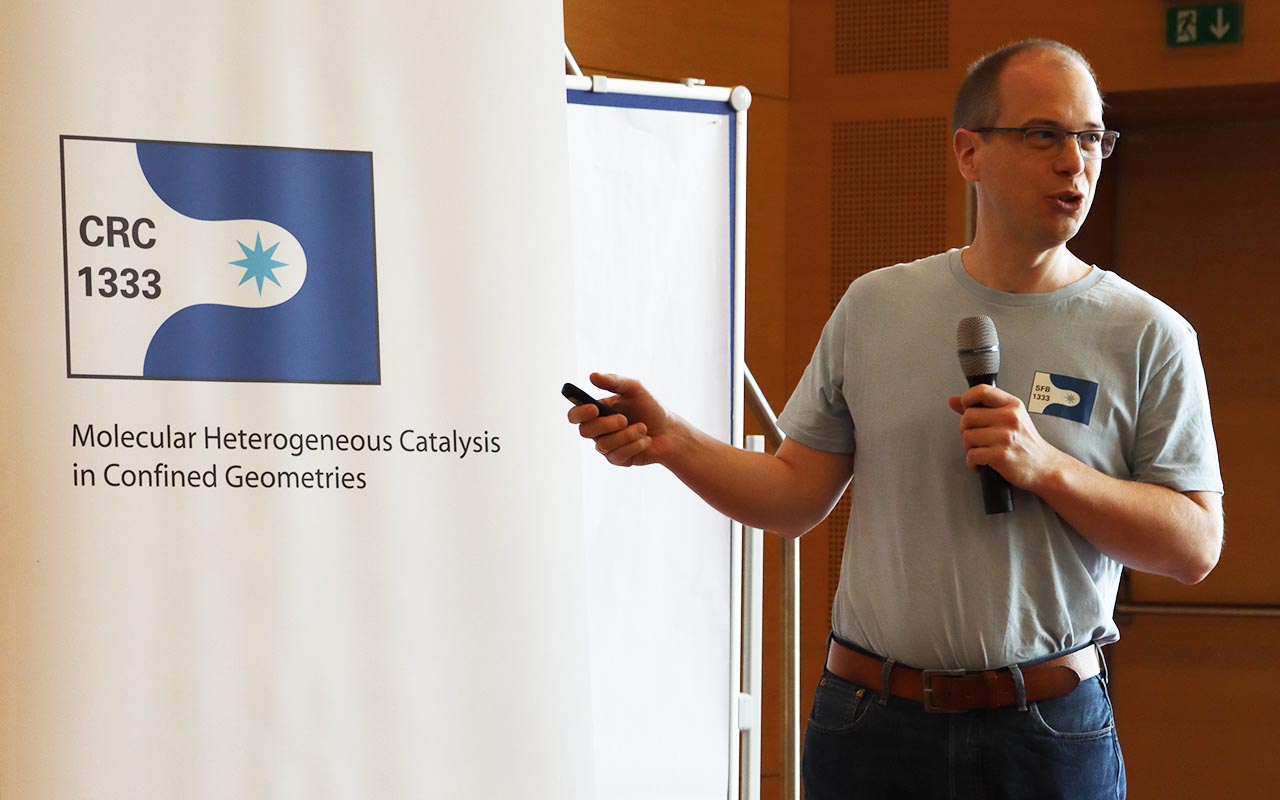 During the poster sessions, offered on day one and two, the PhD students had the opportunity to present their research progress and receive valuable feedback from their peers and professors.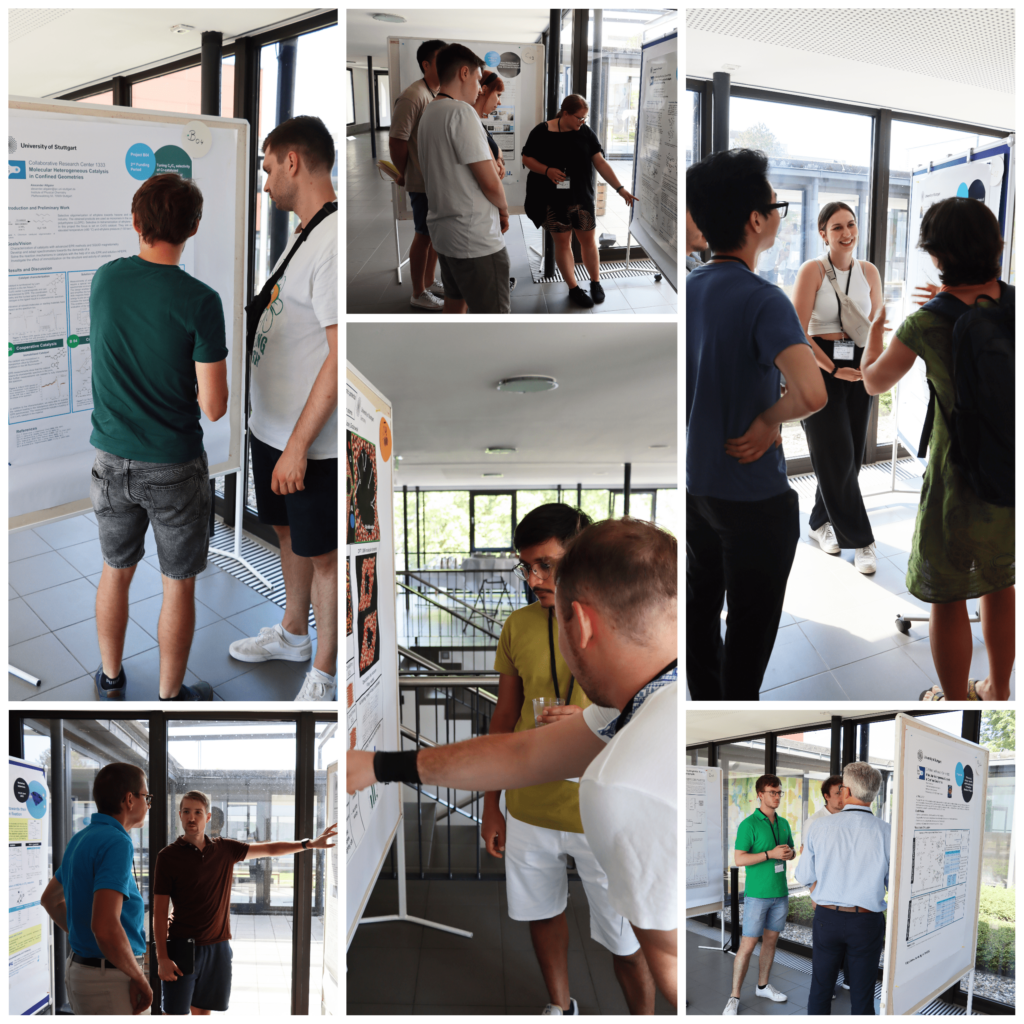 We thank everyone for the great contributions and discussions, which made our Status Meeting a very productive get-together!